It has seemed in the past years that warehouse activity is not aligned with the digital economy we are living in and continues unravelling, making it imperative to transform warehouses in automated areas as far as possible.
Today, it is highly noticeable how companies make large investments in building warehouses and storage units that help them provide a better service to their customers and digitalize their operations.
An example of this type of innovation is Amazon, which has recently built two distribution centers in Nuevo Leon and Jalisco, a new building in the State of Mexico, and delivery stations across the country. In addition to offering an increasingly widespread logistics and freight service, such an expansion seeks to optimize delivery times and create jobs.
Similarly, department store chain Liverpool launched the construction of the Arco Norte Logistic Platform, betting on digitalizing most of its operations. The industrial premise located in the State of Mexico will begin operations in 2022 aiming to become one of the largest logistics and transport centers in Latin America.
In this context, the implementation of automated warehouses plays a fundamental role to accomplish the objectives that encouraged the growth of industrial estate. This has been possible thanks to automation, which has in turn enabled to optimize the various processes comprising the logistics chain, such as:
1. Moving cargo inside the warehouse
Automated systems such as box conveyors and racks allow communication among different areas within a warehouse or making movements among multiple plants. For light loads, a useful solution are trolley conveyors, electrified monorails and pallet shuttles that help move goods much faster.
2. Placing and retrieving products on shelves
Stacker cranes, automated cars and miniload systems make it easier to place and retrieve goods from shelves.
3. Loading and unloading using cargo vehicles
It's handy to use cars and platforms integrated into loading docks. This way, several vehicles can be loaded or unloaded swiftly and easily.
4. At inspection desks
Including warehouse management software in an automated warehouse speeds up processes such as analyzing pallet status, and measuring, weighing and identifying goods quickly and accurately.
5. Managing orders
There is equipment that helps label racks automatically and machinery that enables operators to lift loads when orders are arranged manually. In addition, warehouses either fully or partially automated provide special benefits such as:
Continual operations: They aren't constrained by staff availability or shifts.

Cost reduction: When a logistic chain is automated, hiring staff is less required, which translates into less investment.
Higher workforce safety: Having technology capable of maneuvering heavy loads and reducing pollution associated with human handling decreases the number of work incidents.
Accurate stock information: This prevents from running out of stock, overstocking or accumulating obsolete goods while facilitating the work performed by freight forwarders.
Space optimization inside the warehouse: For instance, implementing vertical warehouses.
Decrease in maintenance costs: Especially the costs connected with damages to the goods or warehouse structures.
Elimination of human errors: Particularly those associated with the documentation process that slow down operations. Automated warehouses improve delivery times and enable workers to become specialized in a line of work, for example, a freight forwarder or cargo agent.
We are well aware of the importance efficiency has in your logistics processes, which is why the services we offer will allow you to stay focused and make sure your warehouses and processes are running properly. At Akzent, we connect every move.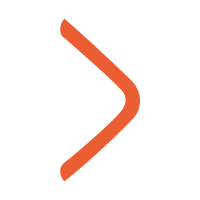 Akzent Staff